The Education Abroad Office and the greater Center for Global Engagement is looking for photos that tell a story and provide a glimpse into the study abroad experiences at UMBC. We want to see images from different perspectives including, UMBC students who have studied abroad, faculty and staff who have had international educational experiences, and international students "studying abroad" at UMBC. Our office would like to encourage everyone who is eligible to submit a photo, to be considered for the First Place Award and the People's Choice Award. We look forward to seeing all of your submissions!
Photo Submission Guidelines:
Photos submitted should capture the heart of the study abroad experience and highlight your personal experiences abroad. The guidelines for each perspective are different so to ensure the correct submission, please take note of what the photograph should illustrate. While artistic quality and unique perspectives are important, submissions should also illustrate at least one of the three themes listed below. Submissions are limited to one image per person.
Categories:
Study Abroad Students
Eligibility: Must be a UMBC undergraduate student who studied abroad for academic credit.
Desired Photos: We want to see something individual to your experience – something that sums up your time abroad. We are going to receive a ton of photos of the Eiffel Tower for example, but what makes your experience special?
Each student is limited to one photo submission.
Faculty/Staff Study Abroad
Eligibility: Must be a UMBC faculty or staff member who has had an international educational experience
Desired Photos: A walk down memory lane – we want to see fun and candid photos of our faculty and staff abroad!
Each person is limited to one photo submission.
International Student Perspectives on UMBC
Eligibility: Must be a current international student studying at UMBC.
Desired Photos: We want to see your experience in the US through your eyes! We want to see photos you have taken around Baltimore or on trips you have taken around the US during your studies at UMBC.
Each student is limited to one photo submission.
Winners:
Each of the three categories will have two winners. One will be the First Place winner and the other will be a People's Choice winner.
First Place: Our first prize winners will have their images featured on our website, UMBC`s official @UMBCLife Instagram page and the Education Abroad Office's social media accounts. In addition, first-place winners will receive UMBC swag items at the beginning of the Fall 2020 semester.
Study Abroad Student Winner: Lauren Stone, Spring 2020 in the Netherlands
"Here, my friends and I were on a week long road trip, actually away from our host country. We decided to road trip through Germany, Denmark, and Norway. While we were in Norway, we decided to do a day long kayak trip through the fjords. When we started the kayak tour, it was beautiful out, no clouds, and very sunny. All of the sudden, we got hit with clouds and mist, giving a whole new look to the scenery. In an instant, it started downpour snowing, and we couldn't see anything, not even the mountains, and we had to turn back. I feel like this experience is very true to my time abroad. We started out in the clear, everything was fine, and then got thrown a wild card and had us in the unknown, where we ultimately got sent home."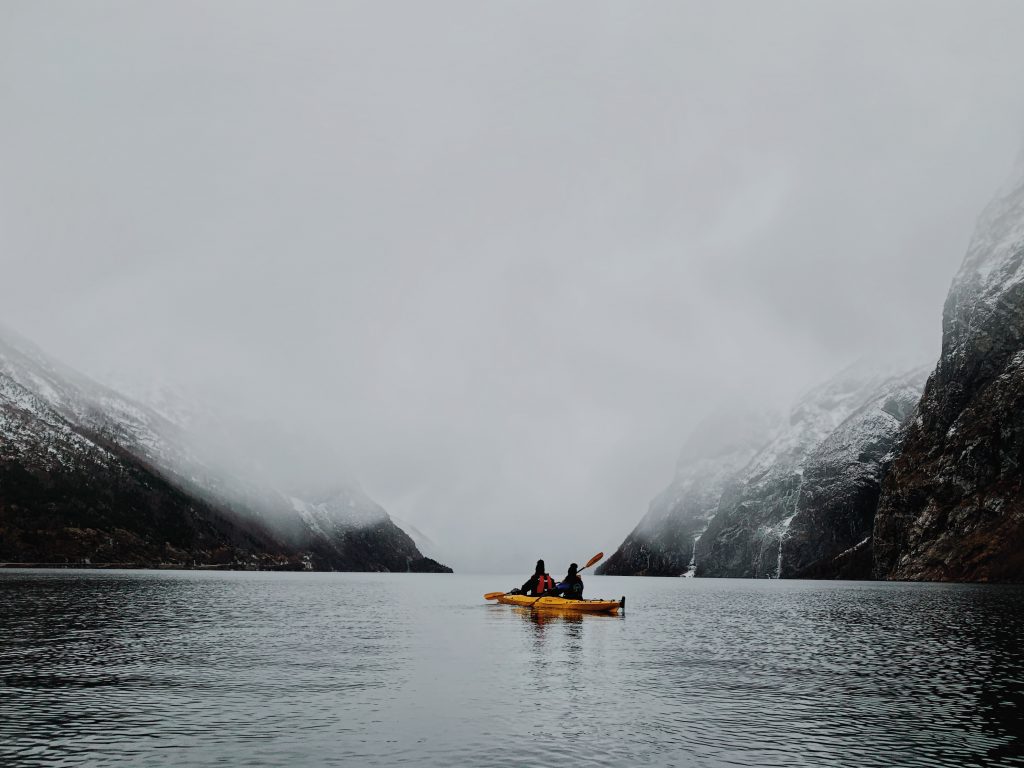 International Student Winner: Neha A. in Death Valley National Park, USA
"I took this photo of my friends (my tribe) amidst the beautiful sunset at Dante's View during our thanksgiving trip last year. It was the most incredible trip I have been with endless laughter while exploring some amazing places. This bunch of people have become my family in USA. I am glad to have lived this moment and able to capture and share it with you."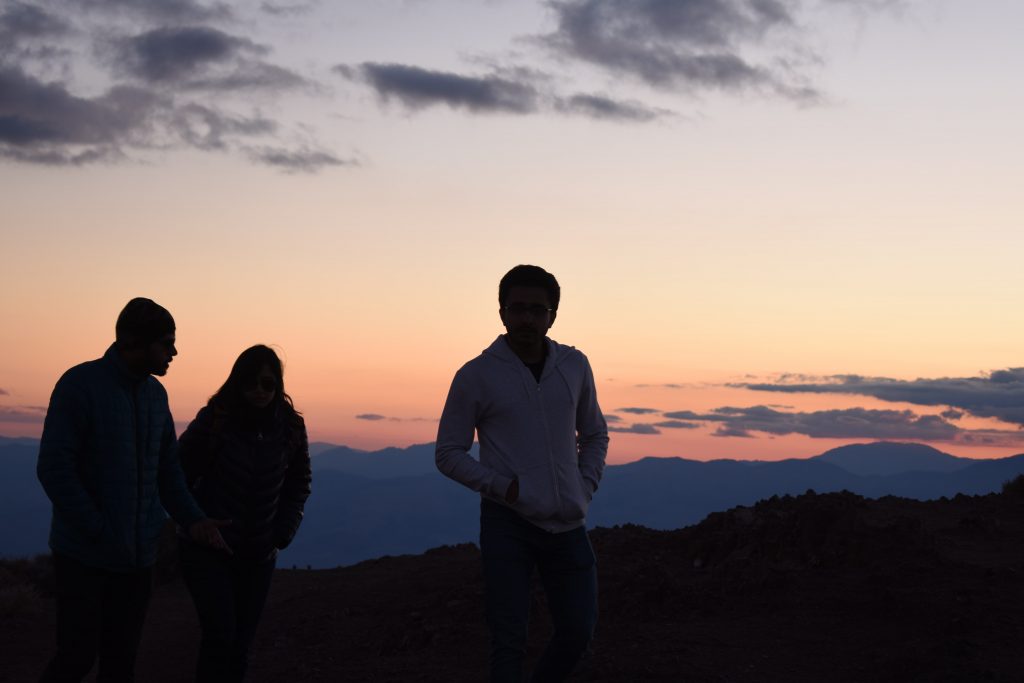 Faculty/Staff Winner: Eloise G. in KwaZulu-Natal, South Africa
"Our program was volunteering in a school in a rural village outside of Durban, South Africa. We were asked to help students revise essays. Clearly, I took it very seriously!"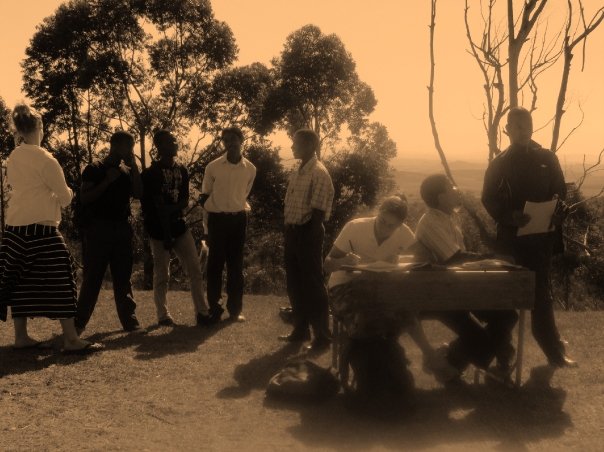 Peoples Choice: Our People's Choice winners will have their photos showcased electronically on our website and social media accounts.
Study Abroad Student Winner: Hannah Sizenbach, Summer 2019 in the United Kingdom (Dawg Days Abroad)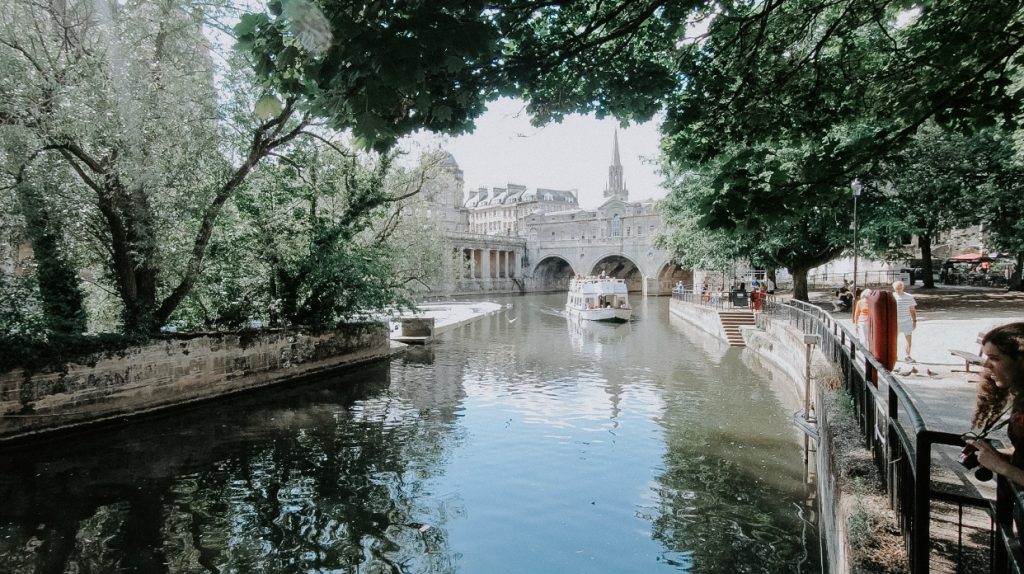 International Student Winner: Lola A. – On the Quad in Fall 2019, UMBC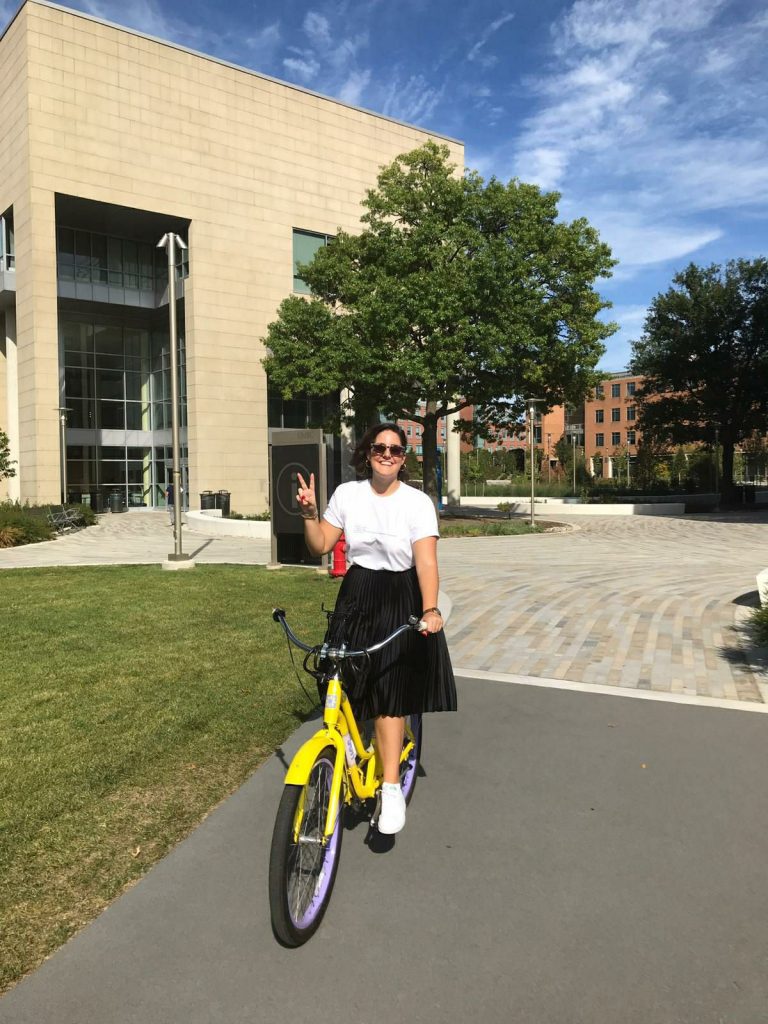 Faculty/Staff Winner: Romy H. in Oventic, Mexico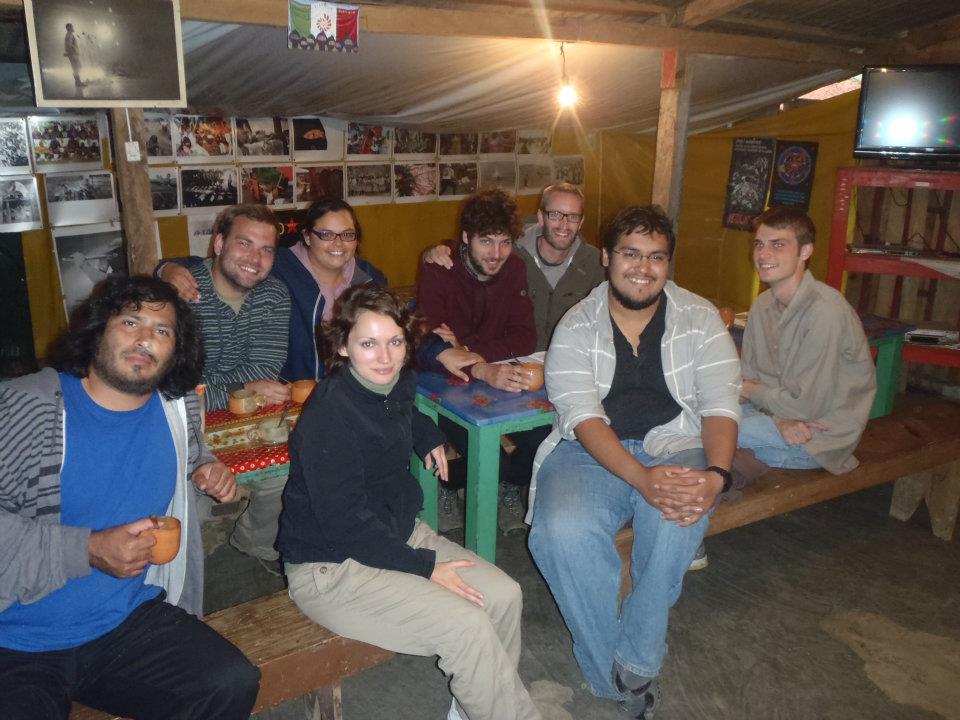 Submission Deadline & Instructions
The deadline to submit a photo for consideration is May 1st, 2020. Photo contest winners will be contacted on May 15th, 2020. The links to each application can be found above.