The Education Abroad Office is located at the University Center 207 and is part of the Center for Global Engagement.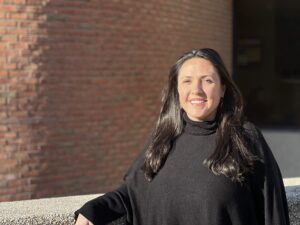 Katie Heird (she/her)
Director of Education Abroad & Global Learning
Volunteered in Mexico, studied abroad in Ecuador & Peru, and worked abroad in Ecuador
Brian V. Souders (he/him)
Associate Director for Global Learning
Studied abroad in Finland and Russia, researched in Estonia, and traveled to 90+ countries
Alicyn Curtis (she/her)
Education Abroad Advisor
Studied Abroad in Seoul, South Korea, and worked in South Korea
Ogonna Owu Jones (she/her/ella)
Faculty-Led Program Coordinator
Volunteer Christian missions trips in Mexico and South Korea.
Studied abroad in Mendoza, Argentina (B.A.), and Salamanca, Spain (M.A.).
Worked abroad in South Korea.
Education Abroad Peer Advisors
Betty Kyei (she/her)
Hasn't studied abroad…yet!