Mission Statement

In support of UMBC's mission, the Education Abroad Office delivers high impact global educational experiences that prepare UMBC students of all backgrounds on their path to becoming socially responsible lifelong learners.
The Education Abroad Office located at the University Center 207 and is part of the Center for Global Engagement.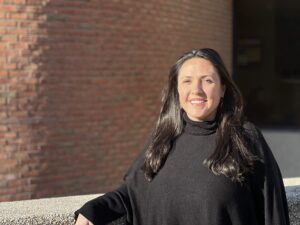 Katie Heird (she/her)
Director of Education Abroad & Global Learning
Volunteered in Mexico, studied abroad in Ecuador & Peru, worked abroad in Ecuador
Brian V. Souders (he/him)
Associate Director, Global Engagement Opportunities
Studied abroad in Finland and Russia, researched in Estonia, and has traveled to 90+ countries
Alicyn Curtis (she/her)
Education Abroad Advisor
Studied Abroad in Seoul, South Korea
Brianna Brown (she/her)
Graduate Assistant
Studied Abroad in Prague, Czech Republic
Education Abroad Peer Advisors
William Mo
Hasn't studied abroad…yet!