The Center for Global Engagement's Education Abroad Office is excited to officially announce the Education Abroad Access Fund, an endowment made possible by Dale Gough '70, American Studies, and the class of 1970. This is the first-ever 50th anniversary class gift at UMBC!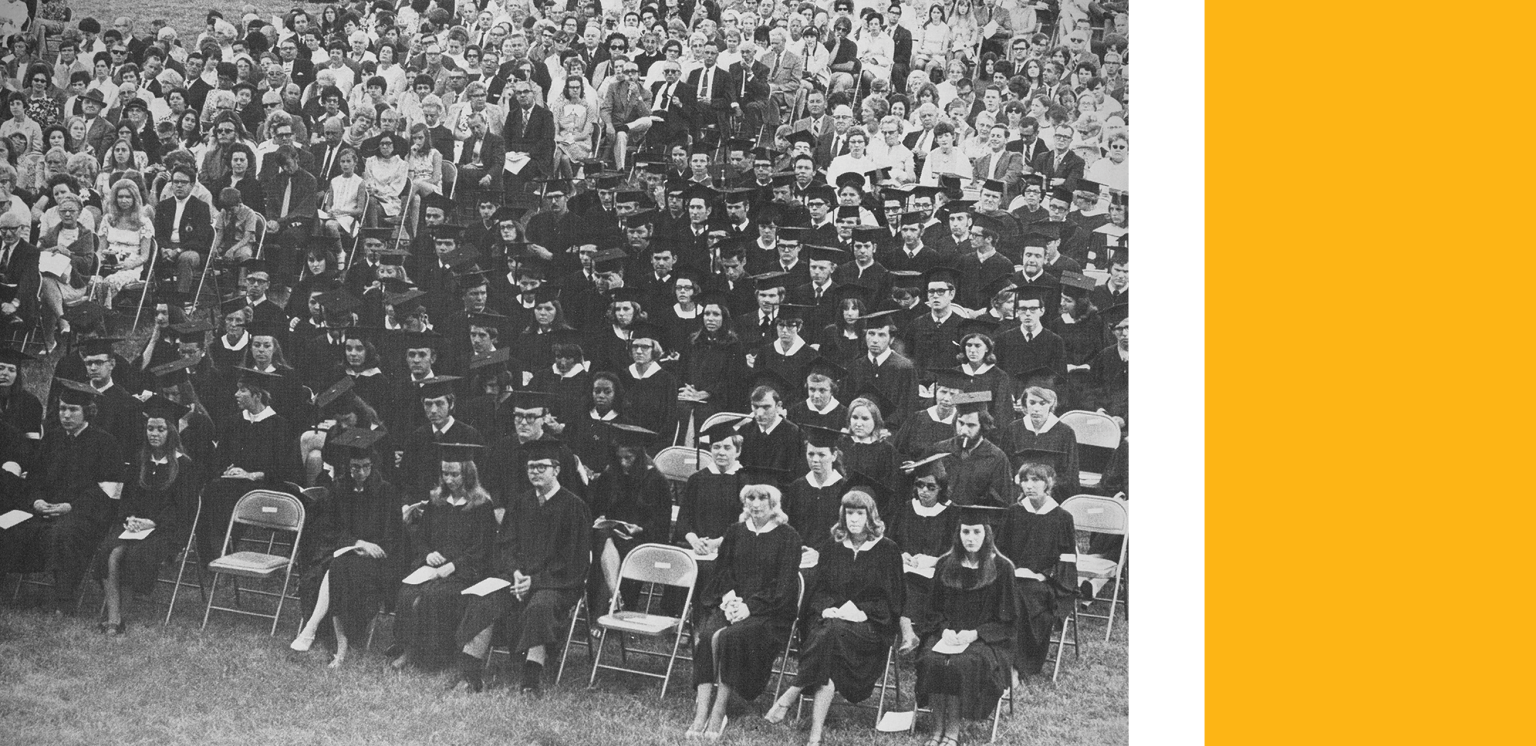 Featured: The Class of 1970 from the Skipjack 1970 yearbook.
Stay Golden, Retrievers in UMBC magazine allows us to hear from the first few graduating classes at UMBC about their experiences abroad and why they think the Access Fund is so crucial.  Read more about how this endowment became a reality in the segment titled, "A World to Discover – Dale and Pat."
Eligibility:
Student must have applied to a UMBC Education Abroad program in an upcoming academic term
Student must submit an application on Scholarship Retriever
This fund provides scholarship support for degree-seeking students interested in travel abroad for educational purposes. The Education Abroad Access Endowment from the Class of 1970 was established in 2020 to commemorate the Class of 1970's Commencement.
You can learn more information and apply for this opportunity here.
The application deadline is February 28!
Your gift enables us to directly invest in student support. Giving to the UMBC Education Abroad Access Fund at the level that best reflects your financial ability upholds our outstanding programs and welcomes you into a community of donors who have found a way to do more.
These examples show how gifts may be used during the year:
• $100 covers the cost of applying to study abroad
• $500 funds a student's meals for a month
• $1,000 pays for round-trip airfare to a program destination
• $2,000 provides a one-semester scholarship
You can support this vital fund by making a gift here.
Have Questions?
Contact our staff to learn more by emailing educationabroad@umbc.edu!